Sherman Oaks School, a TK-6 Two-Way Spanish Dual Immersion School located in San Jose, California, uses the Awards Maker to recognize incredible student success, and has cultivated a culture that celebrates and covets these awards, therefore encouraging student's drive to succeed.
"A VariQuest tool that we could not live without is the Awards Maker. We are able to recognize students for their academic performance, improvement, attendance and all types of success by making seals for certificates and plaques. The principal has made plaques for teachers honoring their special accomplishments such as GATE certification; and we have awarded plaques to parents for their extraordinary contributions to our school community. The plaques are a highly-coveted award throughout the school."
There are two awards that English language learners (70% of the student body) work to receive:
SEAL Bilteracy Award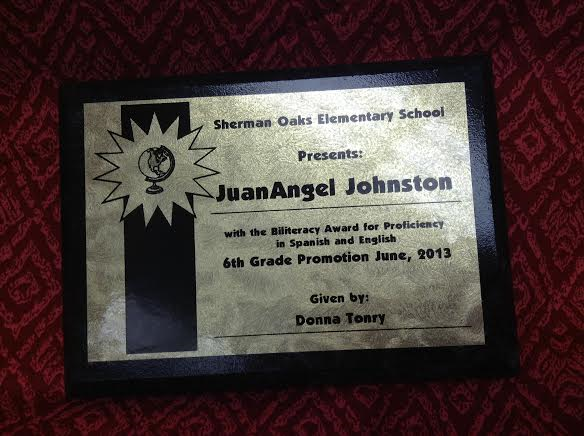 This honor is awarded to 6th grade students who are truly bilingual and biliterate. In order to receive this award, students must receive proficient or advanced scores on tests issued both by the state of California and Aprenda. The award is present by the County Office of Education and follows them through middle school and high school, and at their high school graduation they are given a certificate with the Biliteracy SEAL. This incredible honor helps students with college admission, scholarship, and in all their future endeavors.
Fluent English Proficient (RFEP)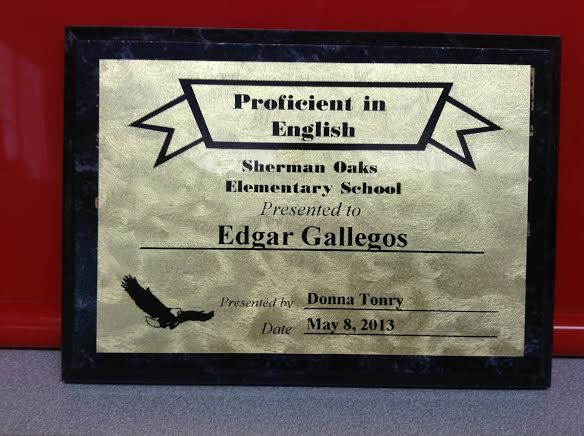 Students receive this award and classification after meeting various linguistic and academic criteria set by the state and district. This award is important not only to students but to their entire families—students and their parents are invited to attend a special celebration in recognition of this accomplishment, during which the principal presents them with a plaque created with their Awards Maker, and the school district presents them with a certificate.
These two awards have become an important milestone for students and their families, and we applaud Sherman Oaks School for creating an environment in which this level of academic achievement is possible and recognized.
Learn more about Sherman Oaks School and how they implement accademic strategies in ELL classrooms here