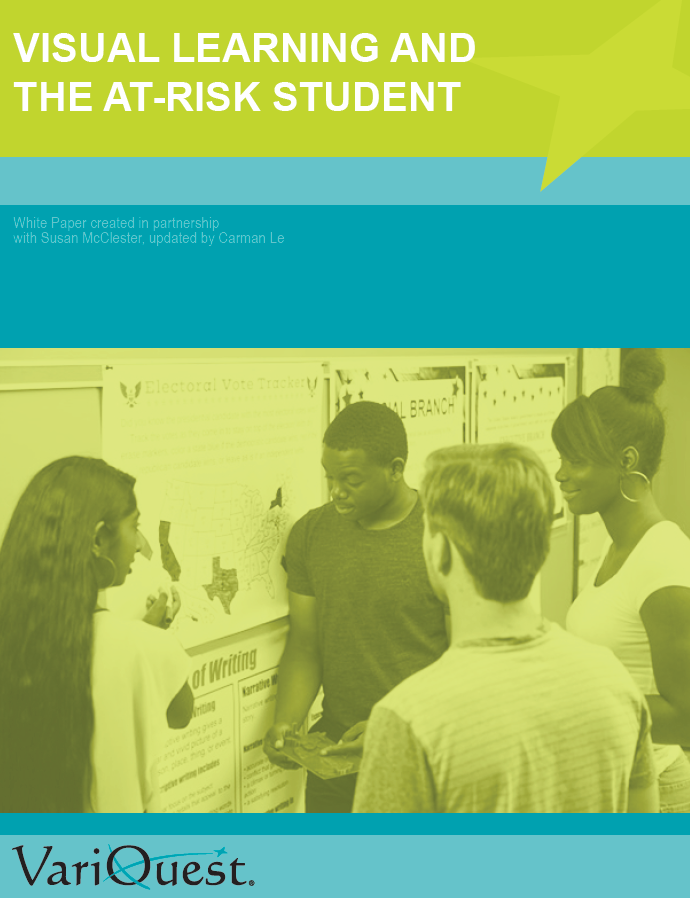 Of the eight categories of intelligences, research suggests that visual-spatial learning is the most predominant.
When a teacher can train him or herself to think like a visual learner, modifying instruction isn't hard. Some fairly straightforward tweaks in the instructional approach can support learners across the spectrum in core curricular areas and beyond.
Visual and other sensory approaches to learning can transcend the barriers of language and culture, create a common language to bridge the generational gaps between educators and students, and open up new opportunities for societal and job equity for those students traditionally disenfranchised by the formal education system.
We at VariQuest know how important diversifying instruction is, to ensure the needs of all learners are met, so in partnership with Susan McClester and updated with the help of Carman Le, MAT, we've created a free eBook dedicated to successful strategies in catering to visual and sensory learning instruction - and we'd like to share it with you! Visual Learning for the At-Risk Student contains...