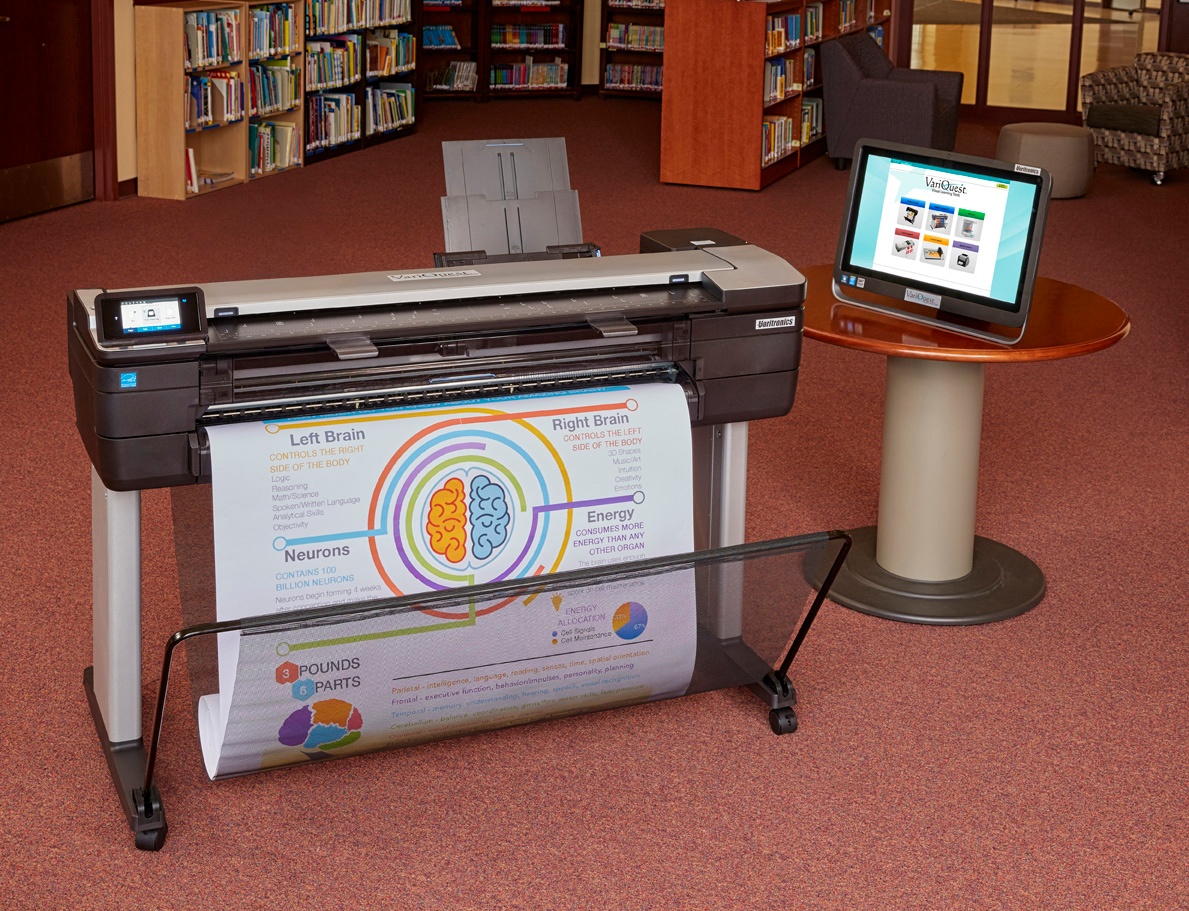 Wish you could scan your completed graphic organizer and easily email it to the class? Want to enlarge your students' pencil artwork to display in the hallway? Looking to connect with parents as they walk in the entrance with a colorful welcome banner? Do all that and then some with a cool brand new tool made just for schools—VariQuest® Perfecta™ 3600STP!
WHAT IS PERFECTA 3600STP?
VariQuest has extended the Perfecta product line with an industrious printer (without the industrious size). We're introducing the only scan-to-print full color printing system that exists to support and improve school-wide communication. Whether you're differentiating instruction via colorful infographics, promoting district-wide initiatives through engaging posters, or boosting school pride with spirited banners, you can send the right message to the right audience with ease. Perfecta 3600STP has a fully-integrated scanner, allowing users the ability to both shrink and enlarge scanned pieces ranging from 6" to 36" wide. Maximize your value by adding the optional VariQuest Design Center, a touch-enabled workstation storing thousands of education-based templates and graphics, making poster-designing a cinch.