There's nothing liike the anticipation of Homecoming Week! How does your school celebrate Homecoming Spirit Week? Do students dress for a different theme every day? Are there class competitions in addition to athletic competitions? One way to get everyone in the spirit is to transform the hallways! School staff and student groups can help make homecoming enjoyable for everyone this year by facilitating school-wide visuals.
Posters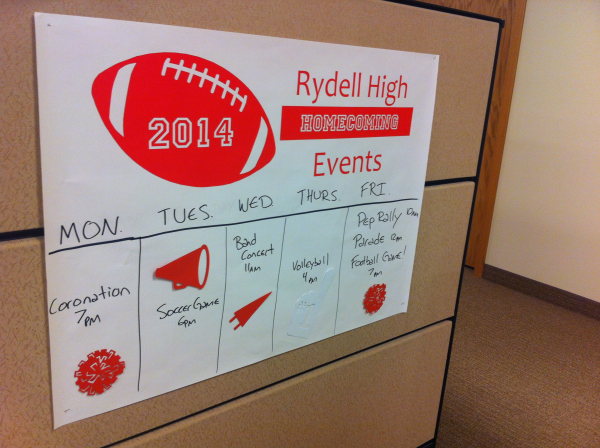 First things first, make sure everyone is aware of the week's schedule! Increase attendance with posters promoting events like:
Dress up days
Pep rallies
Class competitions
Concerts
Games
Abbreviated Schedules
Locker Decorations
Promote school spirit by decorating student lockers! Encourage student groups to participate and split up the task. If your school has too many lockers for a task like this, decorate doors and common areas with similar cutouts!
Spirit Awards
We've got spirit yes we do! Does your school have a spirit award by grade level, or even for staff members? Give winners more than a spot in the yearbook--create custom awards for winners they can keep forever.
Bumper Stickers
Students love giveaways! Consider creating bumper stickers or other stickers and decals to use as special prizes for raffles or contests during Homecoming week. These stickers will help spread school spirit long after Homecoming week ends!
Curious about how we created all of the visuals in this post? Click below to request a free sample kit!