Teacher Appreciation Week wrapped up last week, but we wanted to share a few experiences from our team members. After all, shouldn't we treat every week like it's Teacher Appreciation Week?
"My favorite teacher brought the outside world into the classroom. We traveled to faraway places, yet never left the classroom."
"Thanks for telling the greatest stories based on your experience."
"I'd like to thank my boys' 1st grade teacher, Ann Swanson of Fernbrook Elementary. Her enthusiasm and love of reading helped both boys learn to read - even if they didn't always want to!"
"I thank my son's 7th grade high performance math teacher, Allison Richter at Osseo Junior High in Osseo, MN. Math has always been one of his strongest subjects and she challenged, supported and guided him to fuel his passion even further. He's now in the PharmD program at Drake University- pursuing his love for math & science."
"To all my teachers--Thank you for instilling an insatiable curiosity in me, & for always pushing me out of my comfort zone. Without that, I would not be where I am today!"
"To Jenny Bengtson, Orchestra Director at Heritage Christian Academy…We're thankful for all the opportunities she has created for our daughter's violin performance, student leadership experience, and great trips - for service and for fun!"
"Thanks to all the teachers who showed me that being "nerdy" is actually pretty cool…"
Thank you, thank you, THANK YOU to every educator who works tirelessly to improve the lives and intellectual wellbeing of their students. We hope you felt the love and appreciation you deserve.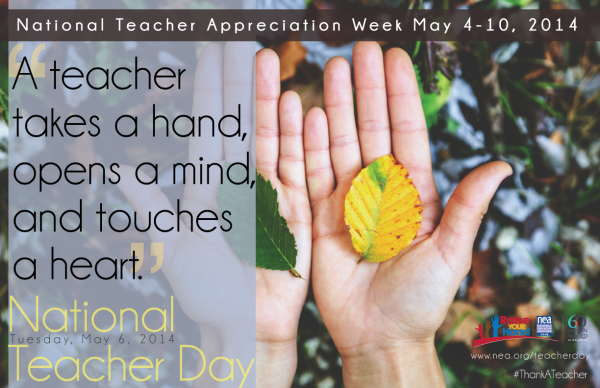 We would love to hear how you thanked a teacher this week, or how you thank teachers year round. Let us know in the comments!