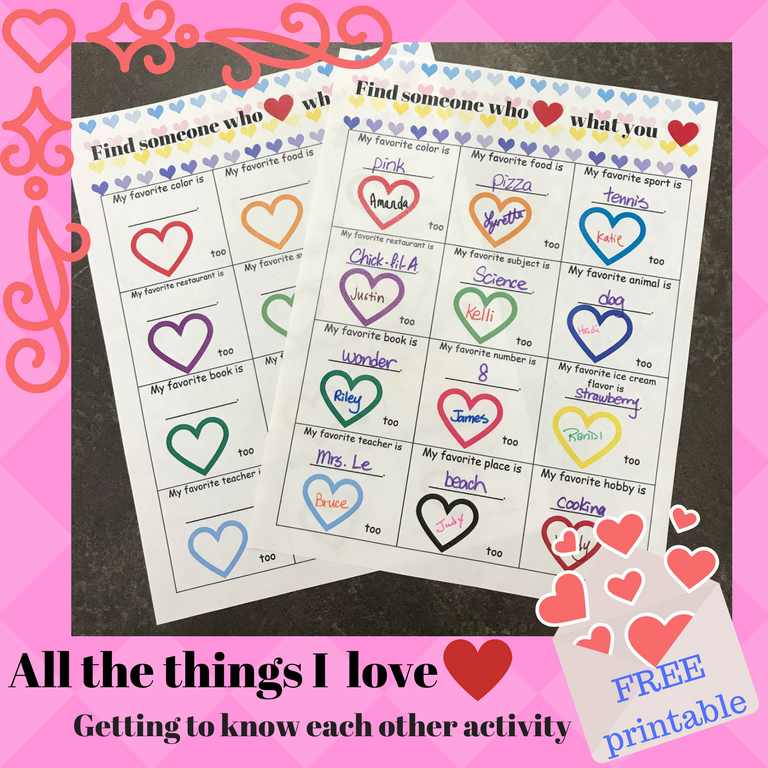 Are you looking for an easy, fun and inclusive Valentine's Day activity for your students this week? Or maybe you're looking for a classroom activity where students can learn about, and relate to one another. Either way, I've got the perfect, easy solution for you - including a free printable!
Introducing, "All the Things I Love," A get-to-know each other activity best executed in grades K-5.
Finding someone who loves what you love is a fun exercise for the entire class. This activity involves all students by asking them to locate others in the class fitting descriptions showing how similar their likes and interests are. This is a great way for students to learn something personal about their fellow classmates and build community in the classroom. Students will also enjoy the mobility and sociability of the activity!