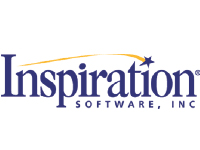 This webinar was streamed live on April 28, 2011 at 11:00 am and 3:00 pm CST.
"It will be nice to share this webinar with teachers here at our school. Thank you!"
- Webinar Participant
Co-hosted with Inspiration® Software, our visual learning partner, view this webinar to discover how to use the new Inspiration 9 with the VariQuest Poster Maker

to focus students' skill development in the areas of thinking, analyzing, integrating and refining ideas. Learn how to use visual learning strategies to help students develop critical thinking skills in the following areas:
Comparison: Similarities, Differences and Parallels
Cause & Effect: Making Clear and Logical Arguments
Understanding Content: Cracking the Code of Complex Ideas
Generating Questions: Helping Students Focus Their Learning
Evaluating Information: Thinking Critically About Ideas
Self Evaluation: Testing One's Own Ideas
In addition, you'll learn best practices for implementing the use of graphic organizers, such as webs, concept maps and idea maps, into your classroom with Inspiration 9 and VariQuest!